Those searching for a personalised number plate will eventually hear of DVLA auctions. Taking place both online and in person, DVLA reg auctions are a great place to get a new private plate for yourself or as a gift for a loved one. But what are DVLA number plate auctions, and how do they work? In this guide, we explain everything you need to know.
What is a DVLA number plate auction?
The DVLA (Driver and Vehicle Licensing Agency) has millions of registration plates available, and throughout the year, they host several different auctions for people to bid on their desired plates. The auctions take place online and in person and are an opportunity to acquire a private plate that isn't available anywhere else.
How does a DVLA number plate auction work?
DVLA auctions work in two ways. There are venue auctions and timed online auctions, meaning you can either arrange to go to an auction and bid in person or bid online during a specific timed event.
How does a DLVA timed auction work?
With a DVLA timed auction, you are participating remotely online, like eBay bidding. The timed auction takes place over a few days, with each participant having the option to set up a maximum bid for the plate up for auction.
The system will increase bid prices by £10 increments on behalf of the bidder up until the maximum bid they have specified. The person with the highest bid wins, but you will fail to acquire the plate if the lot exceeds your maximum bid.
Additionally, there is a system that prevents something known as 'lot sniping', where someone tries to bid as late as possible. The system means that bids in the last 30 minutes automatically extend the auction by another 30 minutes. This is known as a 'sliding end time'.
How does a DVLA venue auction work?
At a DVLA venue auction, there is a physical event to attend at a set venue. This is a much more traditional form of auction, and you can participate in person, online or over the phone.
Participants are registered for the auction and are then sent a bidder's card. Bidders arrive for their chosen lot and call out their bid for the plate in question, with the auctioneer fielding bids from those in the room and people bidding online and over the phone.
READ ALSO: What do I need to get number plates made?
How to bid on a DVLA auction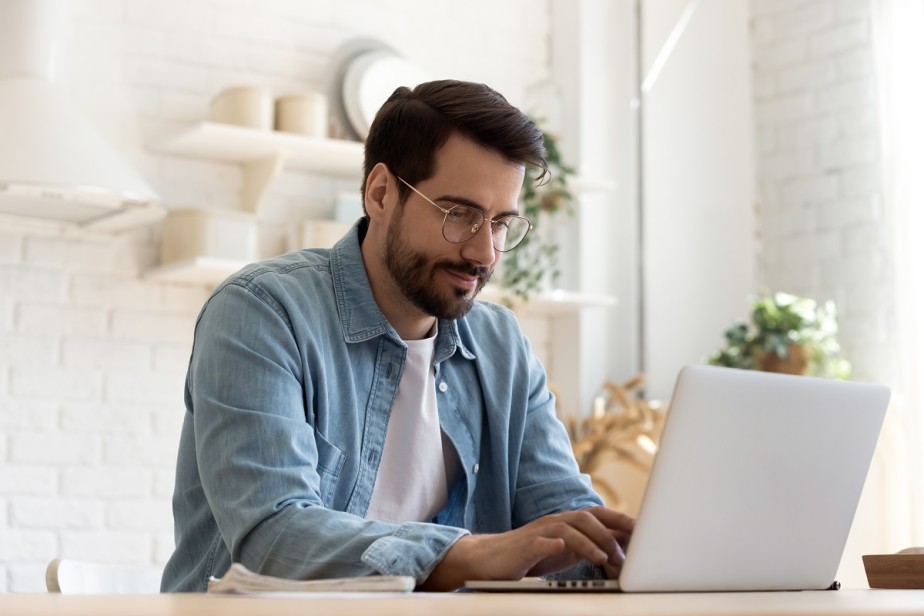 Bidding on a DVLA timed auction is easy. You can either go to the DVLA website and register (if you are available at the time and date of your chosen lot) or use the Right Reg DVLA auction system, which will bid on your behalf.
The Right Reg instructions are as follows:
Search the latest DVLA auction for a desired registration.
Click on the registration plate you want to bid on.
Enter your maximum bid amount (the price for which you agree to buy the registration plate).
Fill in your name and contact details.
Submit a 'nominee name' - the name of the vehicle's registered keeper who will be using the plate.
Confirm and pay the DVLA plate auction bidding fee.
Bidding at a venue auction
To bid at a DVLA venue auction, arrive for the time of your chosen lot, and once it has begun, start bidding using your bidder's card by raising it high enough for the auctioneer to see.
If you submit the highest bid, the auction house will take a 10% deposit for the plate, giving you five working days to make the full payment (including VAT and an assignment fee).
Once your payment has cleared, the DVLA will send you a V750 form (a Certificate of Entitlement), meaning you can assign the personalised registration to a vehicle (this could be your car or someone else's if you are giving the plate as a gift.
You can read the full bidding instructions on the DVLA website.
How much does it cost to bid at a DVLA auction?
In addition to the agreed price for the registration, there are some DVLA auction fees to be aware of; these include:
Auctioneer's fee: 7%
VAT: 20%
DVLA transfer fee: £80
READ ALSO: The world's most expensive number plates
How to find DVLA auction results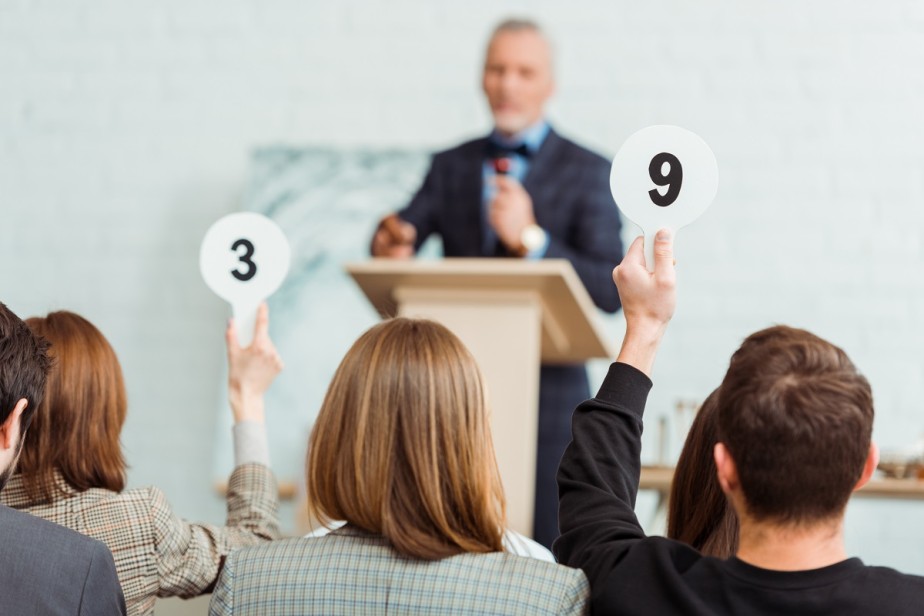 If you want to look at previous DVLA auction results or the DVLA auction history of a particular registration plate, you can do so via the DVLA website.
You can either go to the 'last auction' page and look through the results of the previous auction, including the price each plate was sold for, or you can use the DVLA's 'auction sold search' function to look up a particular registration's DVLA auction history.
Other ways to buy or sell a number plate
If you want to buy a new registration, there are other ways to do so apart from DVLA auctions. Here at Right Reg, you can browse our featured private plates, search for available UK private number plates, or use our number plate finder service, where we can help you find exactly what you are looking for.
If you want to sell your number plate, you don't have to put it up for auction. Instead, you can use this free number plate valuation tool and get your plate listed on Right Reg.
For more tips, guides, and advice, visit our news page.