The purchase of a EV is a large investment (on average 20% more) so there is a logic to say that a private buyer is more likely keep the car for significantly longer. Added to this, cars are generally much more reliable than the Ford Granadas, Jaguars and Alfa Romeos of the past. So with a cherished plate, what a perfect opportunity to disguise the age of your car. Whether you're looking at a Fiat 500 EV or Porsche Tycan Gran Turismo, the private number plate makes for a great investment.
As the price of fuel is heading increasingly higher, whether heating your home or getting to the office, most of us are looking for ways to reduce the cost of power. For some driven by care for our planet as well as our wallet. The latest figures suggest 6.5m households in the UK are expected to own an EV by 2030 with 44% of adults switching to all-electric in the next 10 years.
Adding a cherished number plate to that purchase gives the EV owner a longer ownership choice, as the age of the car is discreetly hidden. In addition, right through the range of electric vehicles, manufacturers are including all the latest tech and so future-proofing EVs for years to come. you could ever wish for. The motor manufacturer Audi forecast 15% of their sales for 21-22 would be Hybrid and EV, this was massively underestimated as sales in the period reached almost 30%.
EV's promise smoothness, peace and effortless performance but as it stands now these are only really accessible to those who can benefit from company car schemes where tax breaks, either with low benefit in kind, or for company owners who can treat their company car as an asset; for example when the car falls below the 49 grams of CO2. Otherwise, the EV market is left to the better off. Let's not forget there are other drawbacks to EV ownership - the rising cost of electricity is still having an impact, on the back of Putin's war against Ukraine. On our motorways and A roads the national charging network of available charging stations is still some way off being convenient hence the term range anxiety. There is talk of major infrastructural investment to change this, still it will be some time before we are fully there - making the move then is still based around if we can make EV driving suit our lifestyle.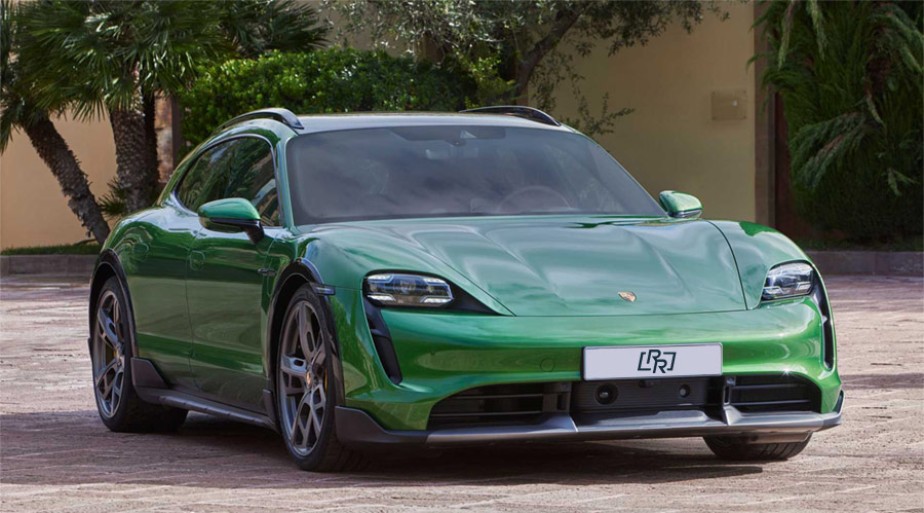 Automakers will continue to innovate to adapt to changing consumer demand and regulatory changes; evidenced in the rapid transformation of the luxury EV market. A market created almost a decade ago by Tesla but now seeing fierce competition from other high-end car manufacturers such as BMW with its premium iX SUV starting at £72k and boasting over 300 miles on a charge and Mercedes with the EQS tipping over the £100k mark. Aston Martin and Ferrari will release their first fully electric vehicle by 2025 and Maclaren by 2028 with the Executive Chair at AM quoting "we simply have to move at a pace our customers want". For many petrol heads Ferrari's request to be exempt from the Carbon emissions regulations, may have been a bold, perhaps wishful thinking request, but even they are not exempt from the changes we're seeing. So can a Petrol head love an EV? There have been lots of articles about this. We particularly enjoyed Car Magazine's take on this hot topic.
Looking to the future, more evolution is needed for the EV to be the go-to car of tomorrow. We are facing an exciting era of travel with smart surfaces, an idea also being proposed, given that battery life at speed diminishes much faster and the yet to be comprehensive charging network infrastructure, perhaps the smart surface makes for a great solution, especially for those whose work demands clocking up the motorway miles. There is a combined push for EV and smart technology creeping into most vehicles, as well as manufacturers looking at all new car designs with EV at the centre. One thing is for sure though - petrol head of tree hugger, a private number plate can enhance and add individuality, especially to those more exotic choices of car.
So, whether this is your first investment in a private car number plate or an addition to your cherished plate collection, Right Reg can advise and assist with the purchase of that perfect private car registration.